Kinesis Physical Therapy
Transparent. Attentive. Experienced.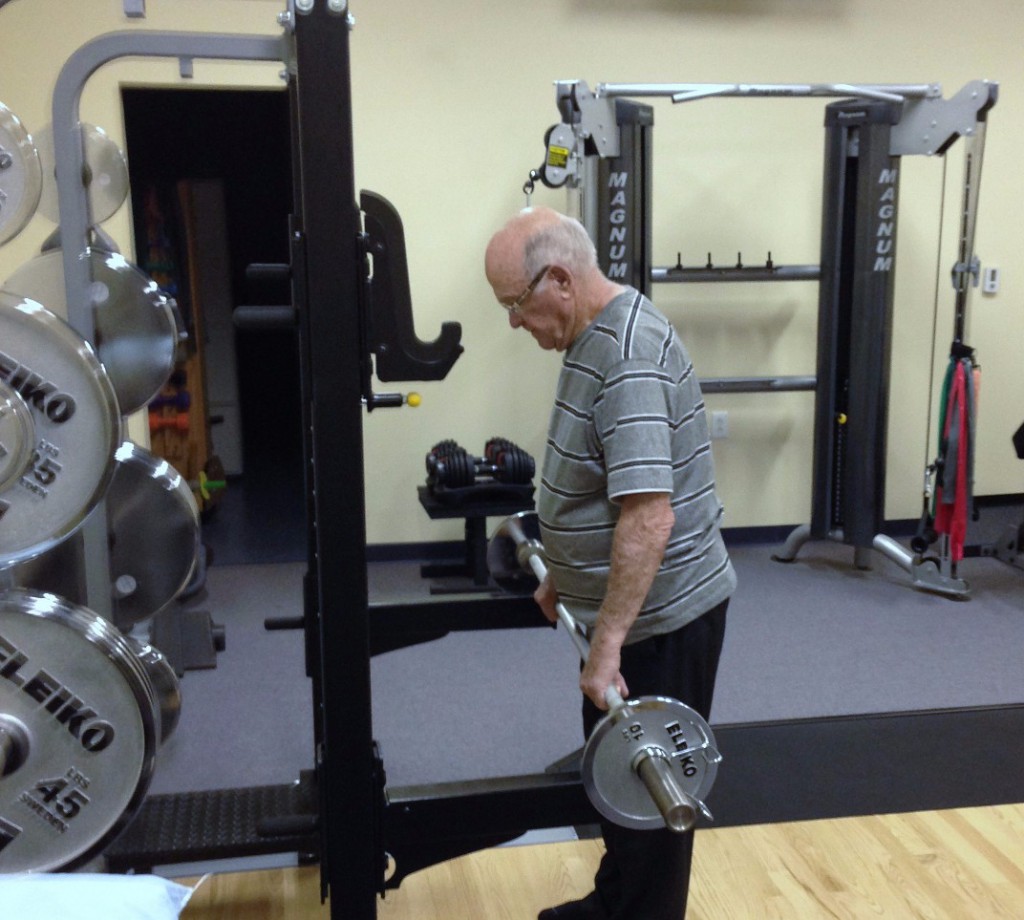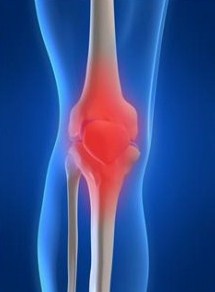 ACL Reconstruction The anterior cruciate ligament (ACL) is one of four ligaments that provide stability…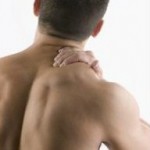 Fibromyalgia Fibromyalgia Syndrome (FMS) is a chronic condition characterized by pain, stiffness and tenderness of…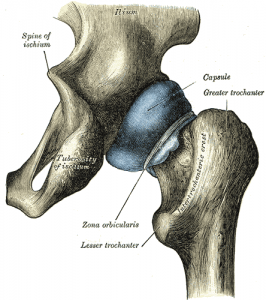 Hip Osteoarthritis Ostoarthritis (OA), typically referred to as "wear and tear" arthritis, is the most…
Our Patients are our Finest Referrals.
Lacey Peterson
2019-04-13
I cannot say enough great things about CJ Eberley and Kinesis Physical Therapy! After being involved in cheerleading, gymnastics, and tumbling for 15 years, I tore my Achilles (complete rupture) last August and had surgery. I was told that I was looking at about 8-12 months before I would really be doing much physical activity again. When I got out of my boot and off crutches, I started physical therapy with CJ in October. I'm not exaggerating when I say that I could hardly walk out of my car and across the facility my first visit. I knew it was going to be a long road of recovery for me based on what I had been previously told, but CJ's positive attitude had me so motivated and excited for the journey ahead. What I loved most about my time in physical therapy was that I had every single session with CJ, which allowed him to much more accurately track my progress compared to locations with multiple physical therapists and assistants. Further, this allowed him to learn a lot more about me. I often remember CJ asking me what my short-term and long-term fitness goals were and then diligently working to help me get where I needed to be. I was not expecting, however, to be even further past what those initial goals were. In just about 2 1/2 months of PT, I was able to jog a mile. I was doing basic tumbling again... and AT PHYSICAL THERAPY. I can't imagine being able to do that at any other place! I was squatting and dead lifting over 200 pounds, which is something I hadn't even done for close to 4 years before my injury! I just cannot say enough great things about my experience with Kinesis Physical Therapy. CJ is fantastic and so knowledgeable. Every step of the way, he would take the time to explain the science behind my injury and the recovery, as well as the purpose of every single exercise I was doing. CJ is so invested in all of his patients, relating to them on a personal level, and that is something I really appreciate. I am so happy that I chose Kinesis and if I ever need to go to PT again, I will definitely be going back here!
Danielle Schmidt
2019-01-19
Kinesis is, BY FAR, THE BEST physical therapy around! DR CJ EBERLEY is one of he few BOARD CERTIFIED physical therapists in this area. He provides EXPERT one-on-one care for the duration of the session and explains things and discusses any concerns in understandable language! Dr CJ Eberley works as a team member with your doctors and you to ensure the best possible treatment! I've been treated since April after I completely messed up my ankle. He helped me to strengthen my ankle before reconstruction surgery in August, and he has been seeing my treatment through post-op. I highly, highly recommend his expert care!
Brandon Spicer
2017-02-09
I severely sprained my left ankle Nov 14, 2016. When I first started PT, I received warm greetings and wonderful attention. C.J. gives you a one on one session with very helpful therapies based on what the individual needs. He is very friendly and knowledgeable. As you progress, your treatment changes and progresses so it doesn't feel like you are getting a generic treatment. He answers all your questions and shows passion for his craft. I would definitely recommend Kinesis to anyone that needs help.
Jennifer Dresmich
2017-01-05
Over a year ago I was injured at work breaking up a fight between students. My shoulder was wrecked. Over the course of the next 11 months I went to PT for 3 months 3 days per week at another facility, had countless tests done on my shoulder, and saw 8 top orthopedic doctors in the city. I was diagnosed with multidirectional instability and I have tear in the front and back of my shoulder. My options were very limited and the outlook wasn't great. All I wanted was my life back. I couldn't even pick up a mug of coffee without it feeling as if my shoulder was being torn off, let alone take care of my home. Thankfully, my friend recommended giving PT one last try with Dr. Eberley. I was skeptical having been though PT for so long without progress but could not be more thankful I gave it a try. CJ instantly made me feel comfortable and confident. He gave me hope that I could regain use of my shoulder without surgery. He works one on one with every patient (which is unheard of) and takes the time to explain everything thoroughly. CJ is exceptionally knowledgeable and has a unique therapy style. CJ designed a program for my specific injury and I began to see progress quickly. He pays close attention to every detail throughout the session and makes adjustments as needed. Through all of my ups and downs over the course of my treatment CJ was right there helping me through it all. He treats the whole person (physically, mentally, and emotionally). CJ genuinely cares about making his patients well, not just good enough until they need to come back again down the line. I am stronger now than I ever was before thanks to Dr. CJ. I would HIGHLY recommend Dr. CJ Eberley to anyone in need of PT. I know I will never go anywhere else. Today is my last day of PT with Dr. CJ and it is truly bitter sweet. I am so thankful to him for all he has done to restore my shoulder and overall health. He has given me the confidence and the tools to continue with my rehab at home so I can avoid surgery while still maintaining my independence. He gave me my life back and I could never thank him enough. I can't imagine where I would be without his care.
Monica McClure
2017-01-02
CJ was a pleasure to work with. He was patient, motivating, and extremely knowledgeable. This was my first time having to go to physical therapy, and I doubted that PT would heal me, assuming that my injury needed surgery. CJ was able to heal my shoulder completely, without the need for surgery! I highly recommend Kinesis and CJ!
Very knowledgeable, patient, highly recommend to anyone of any age or issue .
Jenee Costanzo
2015-05-19
From a competitive gymnast for 10 years in my youth to participating in multiple half marathons and triathlons as an adult; I have seen my fair share of Physical Therapists. CJ is hands down the best PT I have ever worked with. His incredible expertise, knowledge, and style are what set him apart from other therapists. I came to CJ after experiencing hip/back pain for 9 months. At the time of my first visit I could hardly walk. He was able to locate the root cause of the issue and I was feeling better after 1 week! After just 2.5 months I am back to running and training for an upcoming triathlon! On top of his incredible skill set, he is professional, thorough, patient, and easy to talk to. I would recommend CJ and Kinesis Physical Therapy to anyone! I can't thank him enough for getting me back to doing what I love most; competing! This guy is truly the real deal! Thanks, Jenee (Costanzo) Bash
Dennis DiBattista
2015-04-22
This was my first experience with Physical Therapy and didn't know what to expect. I had surgery to repair a chronic patellar tear with an achilles block allograft. In layman's terms they took an achilles tendon from a cadaver, sewed one end to my kneecap and screwed the other end into my shinbone. The surgeon told me this is a last resort type of surgery for this injury. I talked to CJ before the surgery to give him time to prepare my therapy. He designed a program that incorporated activities and exercises I was experienced at. He didn't baby me but also didn't do more than I could handle. He kept in contact with the surgeon to make any necessary adjustments. With hard work and CJ's guidance I am well ahead of schedule, much to my surgeon's surprise. I would recommend Kinesis PT to everyone!
Anthony DiSaia
2015-01-27
I was referred to Kinesis by my PCP after experiencing headaches and neck pain on a daily basis for nearly a year. The pain was thought to be musculoskeletal-- the result of a period of inactivity after an injury as well as strain caused by constant computer and desk work at my job. I attended physical therapy for 2 months and was very happy with the result. It turned out to be the only thing that worked for me. My daily headaches and neck pain began to decrease significantly after practicing the exercises and techniques that CJ recommended to alleviate my problems. After the physical therapy, I continued to go to Kinesis for personal fitness training. Six months later, I am now free of daily headaches and I have no further neck pain. I have now returned to exercising regularly and accomplishing fitness goals that have exceeded what I had attained prior to the onset of my health issues and pain. I would highly recommend Kinesis to anyone in need of physical therapy or personal training. I am very pleased with the quality of care and attention given to me as a patient.